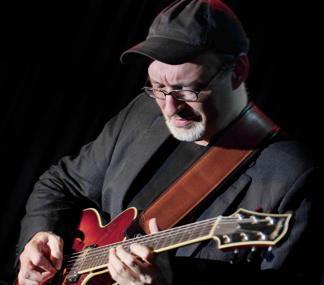 CHRISTIAN HASSENSTEIN (founder/owner of DJAMtones)
Christian was born in Berlin in 1960. He picked up the guitar at age 15; studied Jazz and Classical guitar from 1982-86 at the conservatory in Graz, Austria and jazz guitar from 1986-88 at the Hilversum Conservatory (diploma) with Wim Overgaauw.
Played and studied with (among others) Gil Evans, Attila Zoller,Toon Roos, David Friesen, Ernie Wilkins, Bill Elgart, Phil Wilson, Lee Konitz, Ack van Rooyen, Dave Liebman, Ferdinand Povel and John Engels.
Plays in his own trio and quartet since 1983 throughout Europe in Jazz clubs and at festivals. Has been active with electronic instruments and computers (MIDI) since 1992. Began teaching in 1980; taught at the Hilversum Conservatory from 1987-92 (jazz guitar as main subject).
In 1990 he established DJAM, School for Jazz in Amsterdam/NL with the intention of offering a musical education with an own character and structure.
---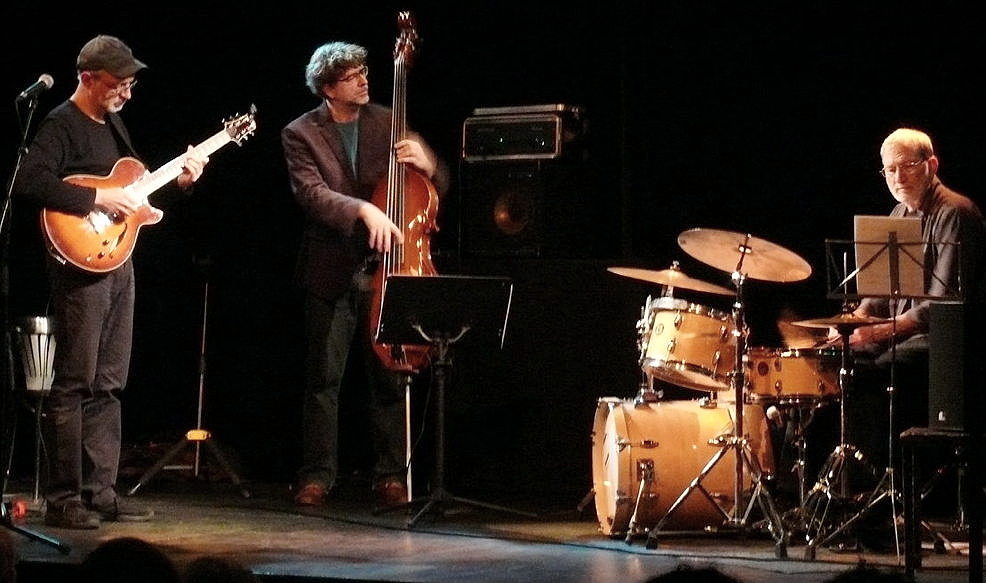 HASSENSTEIN-SCHUSTER-ELGART
Jazz at it's best--this is what the public can expect. With jazz guitarist Christian Hassenstein, the virtuosic bass player Sven Schuster from Amsterdam and top drummer Bill Elgart from the USA, a trio of extra class can be enjoyed performing on stage.

Especially fans and lovers of fine filigree jazz sounds will get their money's worth. "Not volume, but intensity, sound magic and melodic power", Christian describes the improvisational strength of Sven Schuster, who has already played together with great names in jazz history.

Christian and Sven met for the first time in 1982 during their joint studies at the Musikhochschule in Graz. They understood each other musically right away. Since then, the two have worked together in projects from duos to larger ensembles. They already collaborated on two disks in the past: 'Point of no Return' in 1997, a trio with Joost Lijbaart on drums, and 'Lost Paradise' in 1999, a quartet with saxophonist Rutger Molenkamp. With master drummer Bill Elgart this trio played together regularily in the past. The trio format fits these three musicians particularly well, because communication is an essential part of their sound.
The trio will release their first recording 'Cause and Consequence' in summer 2017.
The opinion of the press:
"The trio got a nice round of applause for it's thoughtful arrangements and beautiful balanced sound" (Bocholt-Borkener Volksblatt 2012)
"Christian proved to be a master of quiet tones…whether in dialogue with other musicians, or in his solos: with his skill and sensitive style of playing, he won the audience once again" (Bocholt-Borkener Volksblatt)
"Schuster plays warm and melodic... a very convincing soloist" (De Volkskrant, NL)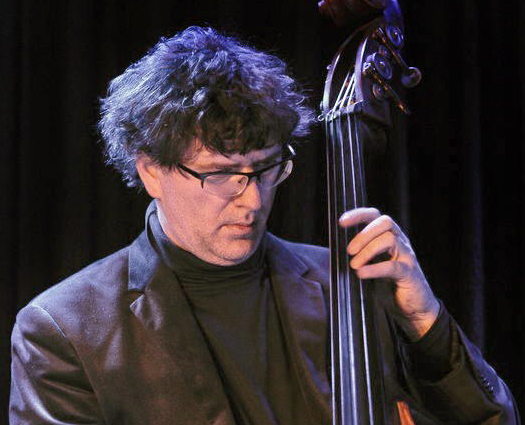 Sven Schuster (bass)
Born 1965 in Wolfsburg, Germany. Studied double bass with Wayne Darling at the University in Graz, Austria and at the conservatory in Hilversum (diploma 1991). Lives in Amsterdam.
Sven is a highly in demand bass player in the Dutch jazz scene. He has been performing and recording CDs with Steve Altenberg, Mike del Ferro, Lydia van Dam, John Engels, Han Bennink, Ricky Margitza, Dale Barlow and Jim Hall, Harry Sokal, Wolfgang Muthspiel, Alan Praskin, Roberto di Gioia, Wolfgang Haffner and Mel Lewis as well as touring throughout Europe, Africa, Jamaica and the USA. In 1999 the Sven Schuster Quartet released their first CD 'Three is a crowd '.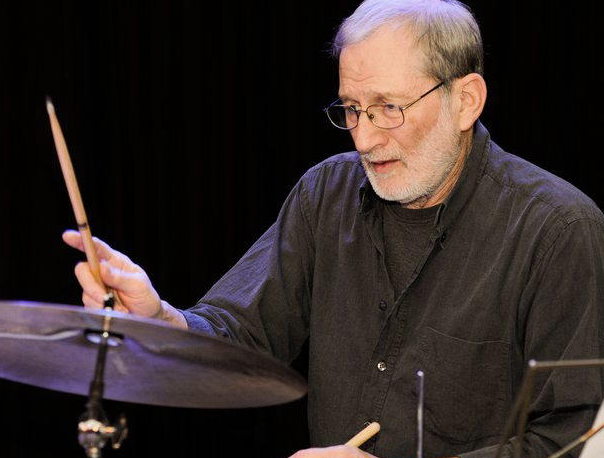 Bill Elgart (drums)
Born 1942 in Cambridge/Massachusetts, USA. Studied at Berklee College of Music with Alan Dawson and has since then become a established master drummer himself.
Played and recorded with (amongst others): Dave Holland, Lee Konitz, Tomasz Stanko, Eddie Gomez, John Gilmore, Sheila Jordan, David Friedman, Kenny Wheeler, Paul Bley, Gary Peacock. Recorded over 80 CDs as a leader or sideman.
Teaches currently at the Würzburg Conservatory and holds workshops and clinics all over Europe.
---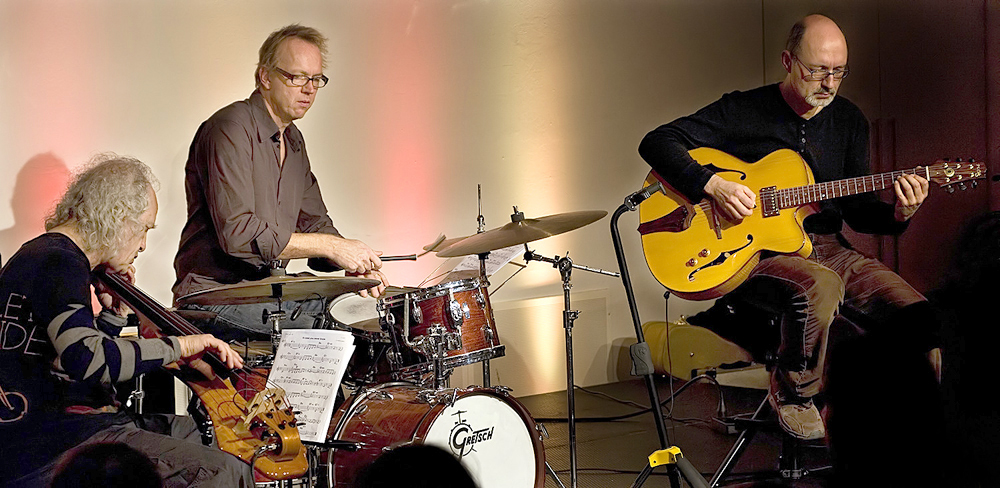 HASSENSTEIN-FRIESEN-LIJBAART
Christian and David met in 2007. They struck the same chord and made plans to collaborate.
David notes: "Christian is a world class jazz guitarist. A very lyrical, warm and heartfelt sound with no hint of pretension... a very gifted artist!"
In 2008 both musicians met again for a tour of Germany with Dutch drummer Joost Lijbaart. The result was the recording Conversations, released October 2009 (DJAMtones 1015). This CD was presented on a tour of Germany in fall 2009. Since then the trio performes regularly every year and recorded their 2nd CD Textures (released in June 2014, DJAMtones 1011).
This trio covers a broad spectrum of infuences, ranging from Jazz to world music, adding collective improvisation at times. They enjoy a unique synergy.
The pieces include soft latin grooves or swing furiously, are built around complex harmonies or modal simplicity. In some passages David just taps on his bass, while Christian dampens his strings and plucks in counter rhythm, and Joost rattles a bell tree to complement. The occasional bass or guitar solo rounds up their performances.
"It's all about creating an intense listening experience for the audience," Christian says.
The opinion of the press:
"The music of the trio [ie, Hassenstein-Friesen-Lijbaart] had almost mystical power ... great arrangements played in up-tempo ... impressive ... musicians of undisputed class" (Bocholt-Borkener Volksblatt 2008)
"A guitarist rarely sounded as emotional and subtle as Christian... appealing virtuosity, wit and imagination" (Münstersche Zeitung 2007)
"Few musicians on any instrument have made music as powerful and deeply moving as David Friesen" (Oakland Tribune, USA)
"Joost is absolutely fantastic" (Slagwerkkrant/NL)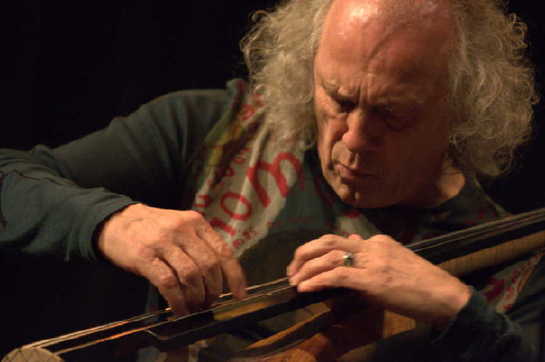 David Friesen (Hemage bass)
Born 1942 in Tacoma/Washington/USA. Started out as a guitarist and switched to the bass in 1964. One of the world's greatest bassists.
Played and recorded with (to name a few): Michael Brecker, Steve Gadd, Joe Henderson, Stan Getz, Marian McPartland, Sam Rivers, Dexter Gordon, Mal Waldron, John Scofield. He recorded over 65 CDs as a leader (including four 5-star album reviews in DownBeat).
As a teacher active as a Jamey Aebersold clinician, besides teaching wokshops at conservatories all over the globe.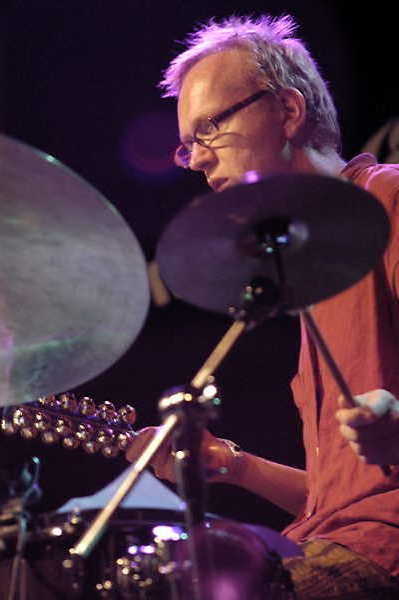 Joost Lijbaart (drums)
Born 1965 in Amsterdam/The Netherlands. Studied drums at Hilversum Conservatory (NL) with Cees Kranenburg and Marcel Serierse (diploma 1991).
Played and recorded with (among others): Yuri Honing, Ben Herman, Eric Vloeimans, Frank Moebus, Frank Wingold, Michiel Borstlap, Wolfert Brederode. Has recorded many CDs, also as a leader. Toured all over the world.
---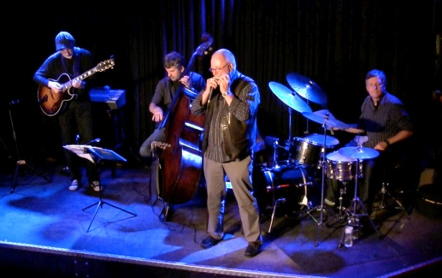 HASSENSTEIN-VERWEY QUARTET
The quartet consists of four well-known and experienced musicians who have been active in the circuit for years . They are all virtuosos who know exactly what and how they want to play. Together they create Jazz of emotional depth and flow rarely heard of.
The sound of this band is determined by chromatic harmonica and electric / acoustic guitar. Supported by bass and drums they create a varied sound with emphasis on the lyrical side. The band plays jazz standards and originals.
The personnell is: Christian Hassenstein, guitar; Jan Verwey, chromatic harmonica; Ruud Ouwehand, bass; Franc auf dem Brinke, drums.
In 2013 they released their first album called: Rays Of Light (DJAMtones 1010). Their 2nd album will be released in spring 2020 (Songs For Silver, DJAMtones 2014).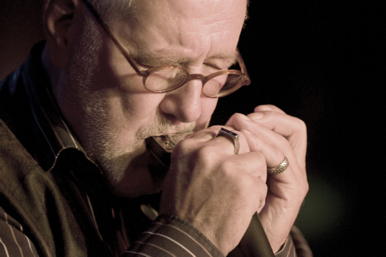 Jan Verwey (chromatic harmonica)
Jan Verwey is one of the few musicians who plays jazz professionally on the chromatic harmonica. He developed a highly individual sound and is certainly the only one who specialises in playing octaves, also in his improvisations.
Jan Verwey, born in the Dutch town Vlissingen, is an authentic bebopper who learned the trade all by himself. He worked for years refining his melodic and harmonic approach and developing his technique, which allows him to play daring solos.
When Jan visited the USA for the first time, late 1990, producer Bill Goodwin – well-known as alto saxophonist Phil Woods' drummer – was so enthusiastic, that he literally rushed Jan into the studio to record the album 'The Dutch connection'. Back in The Netherlands, the CD resulted in an invitation to perform and the famous North Sea Jazz Festival, a year later.
In 1991, he was back in the USA, this time travelling as a single. He was invited – as the only European musician – to appear at the festival 'Celebration of the Art' in Watergap. He also did a duo-concert then with piano veteran Hod O'Brien, well-known for his collaboration with Chet Baker, in the jazzclub 'The Deerhead Inn'.
Since then, Jan did a spectacular Canadian tour and toured all over Europe, appearing in Copenhagen, Frankfurt, Brussels and Hamburg, where he played the Birdland jazzclub.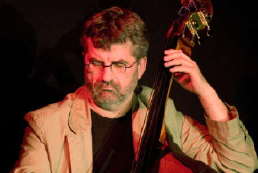 Ruud Ouwehand (bass)
Ruud ( born 1958) is a in-demand top bass player from Enschede/NL, finished his Jazz studies at the Hilversum Conservatory in 1985.
Played with (among others): Chet Baker, Archie Shepp, Ferdinand Povel, Greetje Kauffeld, Don Friedman etc.
Concerts and tours to Russia, Portugal, Belgium, Indonesia. Festivals: North Sea Jazz Festival, Hoffestival, Jazz Tage Kiel.
Ruud teaches ensemble and ear-training at the Amsterdam en Enschede Conservatories.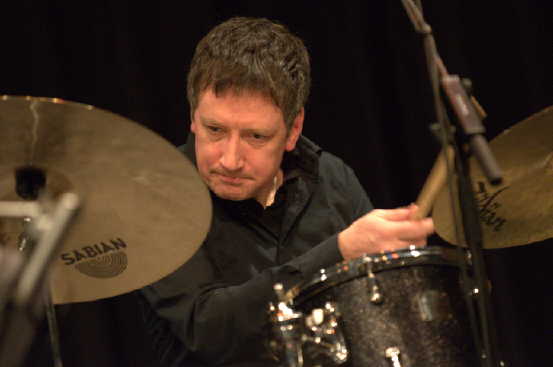 Franc auf dem Brinke (drums)
Franc (born 1961) studied drums at the Den Haag Conservatory. He graduated at the Rotterdam Conservatory with a.o. Peter Ypma and Bruno Castellucci and studied in New York at the Drummers Collective and at Manhattan School of Music (with a.o. Marvin ´Smitty´ Smith and John Riley).
He played with Karel Boehlee, Lilian Vieira, Benjamin Herman and Rick Margitza and performs with his own bands The Extensionicers and Sambacá.
Franc teaches groups and individuals since 1992, also at DJAM, his own drumschool Drummers Initiative and the Amsterdam and Groningen Conservatories.
---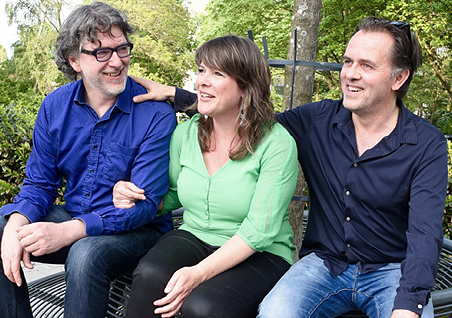 SOMETHING ABOUT SANNA
"Something About Sanna" was founded in the summer of 2017 when Sanna van Vliet (vocals & piano), Sven Schuster (double bass) and Joost Kesselaar (drums) played together. It clicked very well musically; there was spontaneity, alertness and room for musical twists and turns. They got the idea to record a CD with originals in the autumn of 2018. The trio composed 10 songs to create their own sound and to distinguish themselves from other piano trios. The trio has a fresh sound and they radiate confidence and fun in playing together. Their CD, titled "Music for President" was presented in May 2019 in Amsterdam.
Sanna van Vliet (vocals and piano)
Sanna graduated for two main subjects (jazz singing and jazz piano) at the Royal Conservatoire in The Hague. She performed in more than 15 countries, including The Azores, Thailand, South Korea, Poland, Norway and Denmark. She released 4 CD's under her own name and performed with Joe Cohn, Eef Albers, Jarmo Hoogendijk and Ben vd Dungen, Frans Elsen, Cees Slinger, John Engels, Wouter Hamel and The Beets Brothers. Sanna is a regular teacher at the Conservatory of Amsterdam and developed her own method for vocal improvisation.
Joost Kesselaar (drums)
Joost was invited to study with Jeff Hamilton in Los Angeles during his studies at the Conservatory of Amsterdam. He was also taught by John Riley, Idris Muhammed and Andrew Cyrille. He played with Kenny Wheeler, Benny Bailey, Joe Lovano, Kenny Werner, Cedar Walton and others, and played at leading festivals like the NSJ-Festival, Montreal Jazz Festival, Het Bimhuis, Birdland (NY) and gave workshops in Damascus and Djakarta. Joost is principal study teacher in drums at the Utrecht Conservatory.
Sven Schuster (bass)
Sven started playing double bass at the age of sixteen. He studied in Graz, Austria and at the Conservatory in Hilversum. Sven performed with Gregory Porter, Lalah Hathaway and Oleta Adams, among others. Sven is bandleader, composer and arranger of the Amstel Bigband. De Volkskrant wrote about Sven: "Schuster himself is a convincing soloist, warm and melodic; his ironic lamentation in Mingus' Goodbye Pork Pie Hat is daring and poignant". He teaches combo and main subject at musicschool DJAM in Amsterdam.